Conservation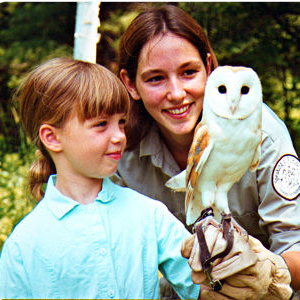 The Muskoka Wildlife Centre is an industry leader when it comes to wildlife education and conservation of native fauna within the province of Ontario. We work co-operatively with the private sector and government agencies, across North America, in the creation and implementation of many tangible wildlife related projects. The centre works closely with rehabilitation and zoological facilities in providing permanent housing for many un-releasable wild creatures and acts as a placement agency for others, housing them temporarily until a suitable home can be found. This service also includes placing exotic animals that have been confiscated, and we are currently the official pound keepers, when it comes to these creatures, for the township of Gravenhurst.
The Muskoka Wildlife Centre acts as a liaison between scientific study groups and the public, relaying information received from groups like the Ontario Ministry of Natural Resources, the barn owl recovery team, Wolverine Foundation, and others about ongoing field research. We also distribute valuable literature, to Ontario citizens, about the Reptile Awareness Program, Frog Watch Ontario, Dealing With Black Bears, and much more, received from other conservation organizations.
The centre maintains the largest, live-animal accompanied, education program of it's kind in Canada, delivering over 1,300 on-site and off-site presentations each year at venues across the province. Members of the Muskoka Wildlife Centre's education team are certified by the Canadian Wildlife Federation, in partnership with the Ministry of Natural Resources and the Ontario Forestry Association and one of our directors is the new, on screen, youth representative for the CWF/Environment Canada Hinterland's Who's Who public service announcements. Our public education work also includes our participation in the creation of wildlife documentary films for production companies, that are aired on networks like the Discovery Channel and Animal Planet. Staff of the Muskoka Wildlife Centre are routinely hired as scientific advisors for these and other projects and often lecture on wildlife related subjects at post secondary schools and at conferences province wide.
When appropriate, most animals housed at our centre are neutered or spayed. This ensures that they don't propagate and contribute to the on-going problem of having a shortage of credible facilities to properly maintain the over abundance of wild creatures that need to be placed in captive homes. We currently provide for eleven species at risk and animals like our wolverines may be allowed to produce young, if they are taking part in tangible breeding programs like the Canadian Collections Plan or the Species Survival Plan. The Muskoka Wildlife Centre has also been instrumental in the passing of Ontario municipal by-laws for the protection of wildlife in assuring that inappropriate animals are not kept as pets.